---
Upcoming EMDR workshop
Victoria BC Canada - March 10,11 2018
Looking Through the Eyes of Trauma and Dissociation: EMDR and Ego State Therapy Across the Dissociative Continuum
Dr.Sandra Paulsen
(Bainbridge Institute for Integrative Psychology)
Register now!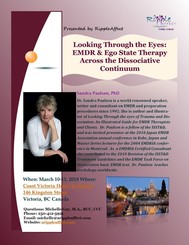 ---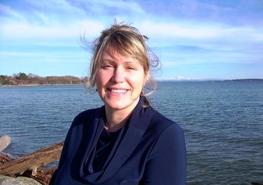 Each of us is challenged by difficulties, confusion and loss at some point in our life. While we may experience some common ground as human beings, we are unique and complex individuals in our history, emotions and thoughts. Seeking professional and confidential counselling services during these times can help you gain clarity and lasting change. Clients have said that my gentle, calm and non-judgmental presence helps them to feel safe and cared for through the counselling process.

While there are many counselling approaches and competent professionals who
are available to help you, perhaps the best guide to help you decide is your own sense of comfort and trust with the person sitting across from you. I am accepting new clients. I encourage you to email or call and make a 30 minute free consultation appointment where we can explore how we can work together on your concerns.

Kind regards,
Michelle Gay, M.A., RCC, CCC
---

Have Questions?
| | | |
| --- | --- | --- |
| Collaboration | Support | Growth |